The interior design is related to the experience and feelings brought by the living space, and people pay more and more attention to it. Recently, foreign interior design websites released the top ten trends in interior design in 2013.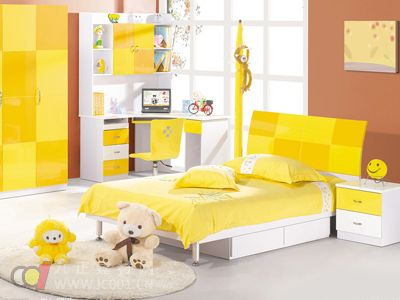 First, pay more attention to male preferences
In developed countries, as a result of the "Gender Equality" declaration, men spend more time at home than they do at home: taking care of children and taking care of housework. In 2013, interior design will begin to pay more attention to male preferences. The details of the furniture tend to be exquisite, the decorative color tends to be elegant, and the feminization of the function beyond the "cute" will be the characteristics that attach importance to the feelings of the male home.
Second, the team form
Another interesting shift is the rise from taking care of personal tastes to taking into account the collective taste, from a single designer to a designer team. For example, when designing a room, one team member is responsible for planning, one for lighting effects and the other for final finishing touches. The division of labor and cooperation is a good way to share responsibility and improve work efficiency.
Third, DIY design
We need furniture and decorations that make people feel happy and warm, and ultimately reflect the warmth of "home". DIY using a variety of different objects and materials is not only a creative passion, but also an art form. DIY design is slowly penetrating into interior design, while creativity is once again elevated to a higher level, and owners can participate, from a bystander to a master who can control the outcome.
Fourth, touch texture
In the past, people tend to pay too much attention to functionality and ignore the touch of the furniture surface. Now, the situation has changed. People began to pursue texture and feel - comfortable texture can create a warm family atmosphere. In 2013, soft leather and wood will become the trend in the world, and various other textures will also be an important factor for designers to consider when laying out space.
5. Embroidery and knitting
Embroidery and knitting will be a major trend in 2013. Colorful carpets, a variety of storage baskets - handcrafted and come back, and will be popular for some time. The charm of modern hand-woven jewelry is irreplaceable for any industrially produced home decorations.
Six, stripes
Interior design may turn to dynamic in 2013. The use of striped elements can stimulate the vitality and passion of living space. Carpets, wallpapers, decorations, graphic arts – each of these elements can exhibit different motion characteristics as long as the concept of stripes is met.
Seven, floral pattern with white background
This addition gives a relaxed feeling and ensures a romantic touch. As long as it doesn't affect the beauty, you can choose a variety of floral patterns and try new fabrics, paintings, murals and wallpapers.
Eight, African elements
It can be said that the "African Cultural Elements" in 2013 is an important trend, bringing a series of unique elements such as warm tones and imitation leather products to the eyes of most fashion lovers.
Nine, hand drawn and graffiti
Hand-painted and graffiti will become more and more popular in 2013, as painting artists will begin to collaborate with designers on wall creation. Imagine: Your favorite message is elegantly painted in the hallway, with different letters on the ceiling.
10. Green plant walls and roof gardens
Green life in 2013 will be the main theme of the design and construction industry. With a light effect to create a mobile green screen, this novelty can be used in any apartment or public space. In addition, the green plant wall has its own unique advantages: purify the air, increase the humidity, and enjoy it. At the same time, the roof garden has become more and more popular and has become popular.
black/Brown Film Faced Plywood board Product information
Plywood Features

1) Face/back of plywood

black, brown, red, green,yellow etc.

2) Glue of plywood

MR, E2, E1 glue

3) Core of plywood

hardwood, poplar,combi

4) Sizes of plwood

1220*2440mm, 1250*2500mm,

5) Thickness of plywood

4mm-21mm

6) Tolerance of thickness

+/-0.2mm for 3mm, 4mm, 5mm, 6mm, +/-0.5mm for thick plywood

7) Moisture content

Less than 12%

8) Density of plywood

540-680KG/M3

9) Modulus of ruptur

More than 30Mpa

10) Modulus of Elasticity

More than 6000Mpa

11)Payment term

L/C, T/T, D/P

12)Delivery

12-15days

13)Package

Strong export sea-worthy pallets
Brown Film Faced Plywood
Brown Film Faced Plywood,18Mm Brown Film Faced Plywood,Brown Color Film Coated Plywood,Brown Film Faced Shuttering Plywood
Shouguang Bailing Wood Industry Co., LTD. , http://www.bailingfurniture.com