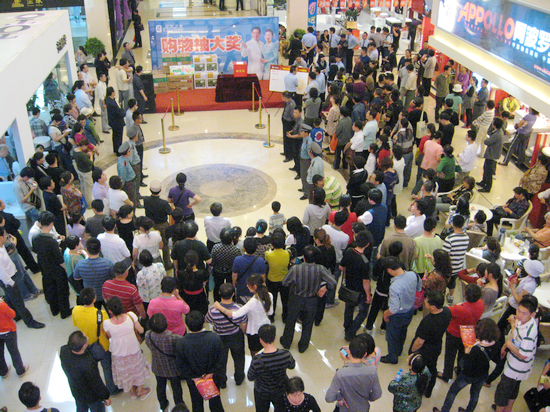 In the spring of March, the consumers of Xiamen's major home stores have gradually increased. Stores and merchants have been eyeing this warm spring March decoration season, the market officially opened the promotion curtain to attract consumers' attention.
Store promotion has started
On Saturday, Xiyingmen, located outside the island, took the lead in opening the warm spring March promotion. The store held the "Xiamen International 3rd International Ceramic Tiles and Bathing Festival" from March 2nd to April 6th, and chose to stage a promotional drama on the first weekend of March. From the flow of people at the scene, the main customers are rigid demand customers and second-hand home decoration customers. The enthusiasm of the merchants to participate is soaring, which has driven the spring market.
With the arrival of the spring decoration season, many owners have chosen to start renovation. There is demand in the decoration market, and the business of the store will naturally follow the "hot".
It is understood that Jijia·Home will carry out large-scale promotion activities of "Opening the Spring and Benefiting the Whole City" from March 9th to March 24th, mainly through shopping lottery, grabbing colored balls, zero-yuan purchase of brand building materials, etc. A variety of feedback links, igniting the spring market of the store.
In addition, Red Star Macalline, Beijing Jimei Home, Jiangtou Building Materials Market, Jianian Minghua, Ouhua Shangmei and other large stores, stores and merchants are in the process of formulating marketing plans, looking forward to achieving a "open door" in March, Marketing is good throughout the year.
"3·15" will become the focus of promotion
From the time span that has started or planned to start the promotion drama, whether it is Xiyingmen or Jijia·Home, the stores seem to have a common voice. Everyone puts the focus on "3·15".
According to the reporter and some stores and business communication, at present, all manufacturers will launch new products and supporting promotion programs in March, and each store will also launch large-scale marketing activities around March 15 to seize market share after the Spring Festival.
"If the activities are concentrated, you can shop around." Mr. Shi, the owner of Xinjingyuan, said that the activities are full of people, but as long as the products are fancy, he will be shot when the relative offers are available.
"There is no activity at present, and there is no traffic. Everyone seems to be waiting for the arrival of 3.15." Wang Dingbing, who runs a brand of ceramic tiles, believes that merchants are fully prepared for spring marketing, but there is not much traffic. It's not hot. Some construction sites may be that workers have not arrived, delaying the start of construction. It is estimated that before and after the March 15 arrival, the market's traffic will increase, and more consumers will "buy".
"There are more consumers coming to the store, but there are fewer subscribers." Mr. Tu, who runs a brand of bathroom, told reporters that this year's "3·15" event will be more effective, and the scope of the offer will be broader and more It will be bigger than in previous years.
How to seize limited resources
There is competition in the market at all times, especially the competition of some key nodes is more intense. There is competition between shopping malls and shopping malls. There is competition pressure between brands and brands. How can merchants seize limited market resources in the upcoming 3.15?
According to previous experience in promoting promotional activities on some building materials, first, large-scale shopping malls are the mainstay, focusing on promotion activities to attract popularity, thus helping merchants to improve sales performance; second, brand merchants and manufacturers to make profits, with the support of manufacturers, to achieve A breakthrough in sales performance.
In addition, each business has to change its business mode from taking business roads and taking the initiative to attract customers. It is understood that some merchants, in addition to activities to follow the hypermarkets, also provide services to some owners of major renovation properties, and develop spring discount programs to attract owners. Merchants in the guidance of consumers, such as promotion, brand hype, brand service, do not shout slogans, but also to be honest, to be able to gain their market share in the upcoming warm market.
As for the market situation this year, some merchants believe that the market is promising this year. Although the regulation of the property market continues, the overall economic level is upward and the market is promising. Nowadays, the consumers who go to the store are more consulted and have fewer orders. Everyone is looking forward to the promotion in March, and I hope to buy a cost-effective product.
After a hard working day, you went home, Pour a glass of wine, Seating on the bistro chair and table, peering ahead, find opportunities for encounter your mind.
Transform your outdoor space with our range of bistro tables, chairs & sets at golden eagle. We have something to suit every household - find charming, compact bistro tables for city balconies or large rattan armchairs for big back gardens so you can stretch out and read the paper under the sun.
· UV-resistant polyethylene environmental rattan
· Powder coated strong no rust aluminum tube
· Hard all kinds of tempered glass
· Cushions with 100% waterproof fabric.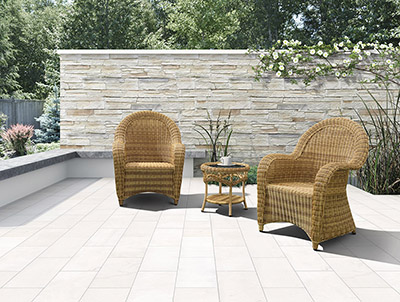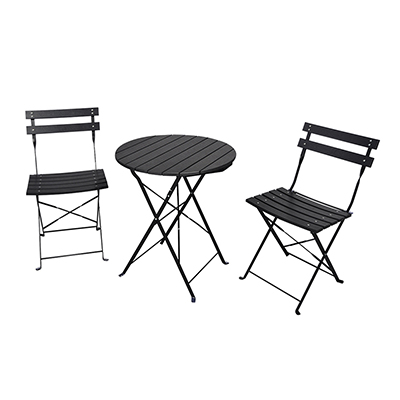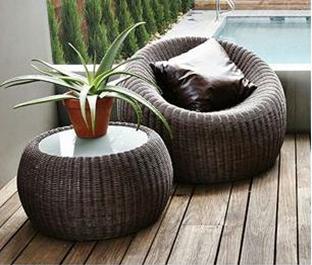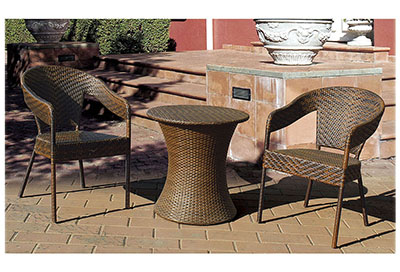 If you have any questions, please contact with us directly. Outdoor Sofa Furniture are produced by Golden Eagle Outdoor Furniture With High Quality and Good Appearance. Welcome you can visit our Factory.For any inquiry,Please send mail directly to us.
Bistro Chair And Table,Garden Bistro Chair And Table,Patio Bistro Chair And Table,Rattan Bistro Chair And Table
Golden Eagle Outdoor Furniture Co., LTD. , https://www.geoutdoor.com