[ Chinese wardrobe network ] As we all know, the same product has different prices at different times, the whole wardrobe is no exception, then when is the best time to buy the whole wardrobe in a year?
1. Traditional off-season: after the Spring Festival until May 1st
After the Spring Festival to May 1st is one of the best time to buy the whole wardrobe, span about 3 months, because this time belongs to the traditional off-season of the overall wardrobe, the promotion of the business will be relatively large. An important reason for the off-season is that it is influenced by Chinese traditional culture. Most of the new houses have been rebuilt before the renovation. On the other hand, this time is the rainy season. Many consumers are afraid that the humid weather will affect the decoration of the house, which will cause a low season. At this time, in order to drive sales, merchants will launch a lot of promotions, when buying can generally save a lot of money.
2, the end of the impulse promotion
On the one hand, the end of the year is the traditional gold rush season in China. In order to compete for market share and increase sales, all walks of life have launched large-scale promotion wars and price wars, which makes the price of high-end on the week become very close to the people. It could not be better. On the other hand, due to the approaching of the year, many manufacturers and dealers will carry out large-scale promotional activities aimed at rushing sales in order to complete the sales task for the whole year or to gain the price advantage for the purchase of the coming year. Usually, the discounts are relatively low. Very good value for money.
Patio dining table set creates an immensely striking, comfortable and durable place to relax and dine. The rattan weaving finish of the all-weather wicker is complemented by a hidden rust-resistant, powder-coated aluminum frame. A thick layer of tempered glass protects and reflects on the intricate weave below.
-Part of the Hyde Park Collection.
-Modern, clean lines and a fresh, squared shape
-Richly different color fibers
-Handwoven premium resin wicker
-Rust-resistant powder-coated frame
-If you want,can add umbrella hole with cap
Patio dining table set has many options. Round table, Square table and rectangle Patio Dining Set, You can be free collocation by yourself with armchair or armless chair.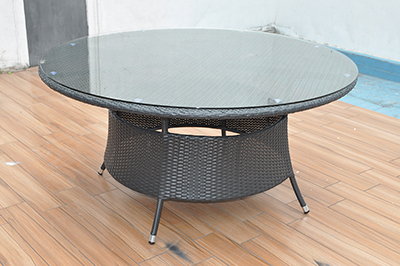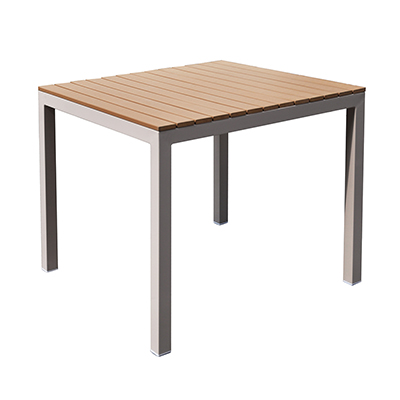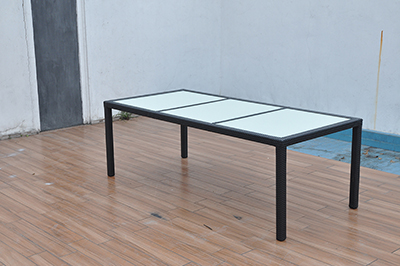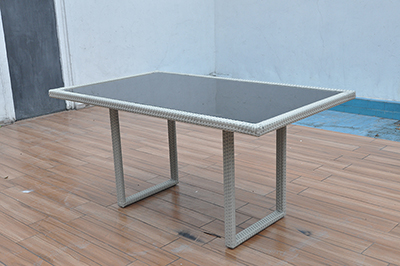 About us:
1.our factory is more than 20000 square meter big.
2. Our showroom is about 800 square meters.
3. we have professional sale team and more than 200 workers.
4. The capacity of our factory is 60 containers/month.
5. we attended CIFF furniture fair and canton fair.
Welcome your further inquiry for further discussion, also welcome to visit our factory to talk face to face.
Dining Patio Table Set,Rattan Dining Table Set,Wicker Dining Table Set,Outdoor Dining Table Set
Golden Eagle Outdoor Furniture Co., LTD. , https://www.geoutdoor.com